Philippines Call Center
Whether you belong to the property management or rental industry, our Philippines call center is the preferred place. ALP Sourcing is fully capable of listening and addressing all your requirements and provide you with the best possible results. To find loyal and dedicated agents who can meet your call service needs, you should talk to ALP Sourcing. You can hire as many call agents as you want without worrying about the quality standards and industry practices. ALP Sourcing is known for its unmatched quality services and its dedication to its customers. Not only has ALP Sourcing continued to rank top for Philippines call center, but we have become the top BPO for many businesses.
By achieving years of experience and devising a strategic hiring procedure, we can address a wide range of industries while maintaining maximum customer satisfaction.
If you are an executive who doesn't want to compromise over the quality and value you wish to provide your valued customers with, you should choose ALP Sourcing. Moreover, we can ensure to meet all of the quality standards and industry norms while providing call services to your customers.
If you are struggling to improve your existing customer relationships and build a harmonious impression on them, our Philippines call center is the ultimate way to keep achieving your goals. You can hire as many call services agents as required in the least time with ALP Sourcing.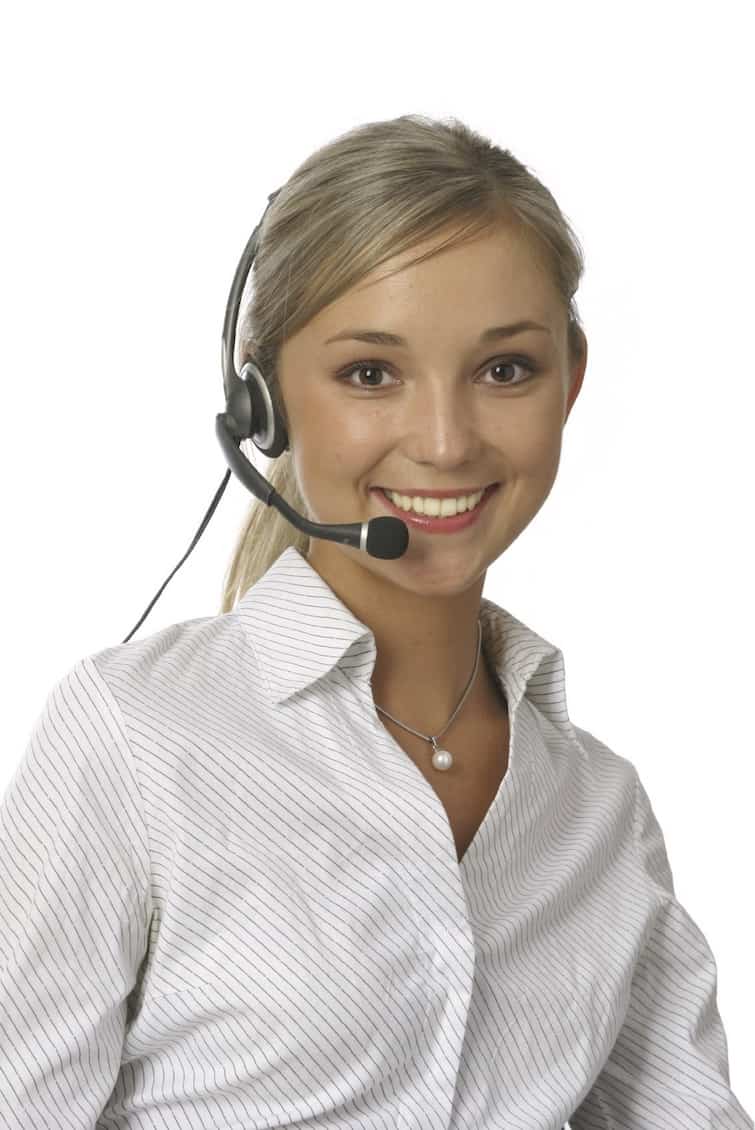 English Call Center Services
It is undeniably true that business process outsourcing is one of today's booming industries. Companies now focus on primary operations, keeping in mind the aggressively growing market competition and daily changing customer preferences. Then, outsource secondary ones to a professional business process outsourcing company such as ALP Sourcing call center. If you want to improve and manage some of your business operations in a more professional way, ALP Sourcing is the ultimate place you should look for. We provide the best choice Philippines call center with the right skills and expertise to address your dynamic needs.
ALP Sourcing has continued to outshine in the BPO.
Our virtual assistants are highly qualified, have years of experience, and have a passion for achieving maximum customer satisfaction. These are several other vital reasons that make ALP Sourcing the best choice for Philippines call center services. From manufacturing to service-based businesses, ALP Sourcing has gained considerable experience in catering to businesses of all types.
By choosing ALP Sourcing, you can easily manage and monitor your call services' overall performance. As a matter of fact, we provide high-end workspaces to our virtual assistants. Furthermore, we equip with state-of-the-art equipment that allows us to go above and beyond their target audience. From ensuring the finest quality of calling that includes high definition call recording, we rank as the market-leading BPO. Our best choice of English call center services has been handpicked for their unmatched professional skills and capabilities.
By choosing ALP Sourcing, you will make a definitive decision to address all your call service needs. It doesn't matter how many customers you have lost. What matters is to secure others and make new ones by improving your call service quality.
Best in Class Call Services
Today's highly competitive marketplaces and changing customer demands have resulted in a more complex and challenging business situation. This is especially true for providing them the most professional and courteous call services. And, that's precisely where ALP Sourcing Philippines call center agents to appear to be unmatched assistance for many companies. In fact, we can provide you the most effective English language call center services with dedicated agents. Also, we have all the capabilities to go above and beyond your strategic business goals. For instance, understanding your dynamic call services demands to cater to the most professionally.
ALP Sourcing has acquired decades of experience. In addition, we have continued to play an essential role in improvising businesses' customer support and relationships.
Professional English language call center
You should consult with ALP Sourcing Philippines call center, for example,
Firstly, to meet the highest quality standards.
Secondly, when looking for professionals who can work according to the latest industry norms and practices.
Thirdly, if you want the results in a short time and money, you will invest in outsourcing your call services.
We are a credible call center services provider in the Philippines that selective job applicants. Out of many job applicants to become our call center agents, only a few of them get successfully recruited. It's one of the biggest reasons that set ALP Sourcing above all other BPO services provider within the industry. And, we make it the top preference for several businesses all across the country.
So, if you want to deliver value and satisfaction to your customers, outsource your operations to ALP Sourcing.
Calling Center Companies in the Philippines
The Philippines is a technological hub of southeast Asia, offering a wide range of services. For instance:
System development
Business process outsourcing
English-speaking Philippines call center
Customer supports
Human resources solutions
The Philippines is known for its potential to create innovative technology solutions that will transform the future.
The passion and determination that Philippines call center companies are putting their efforts relentlessly in developing solutions to face real-world challenges for improved customer services. Call centers are characterized by their collaborative work and drive towards shaping the world of tomorrow. ALP Sourcing is one such company that instills an environment with unique technology and tools to offer state-of-the-art supports.
Companies across industries such as medical, dental, and digital marketing benefit from valuable ROI with the help of skilled agents.
Call Center Services Companies
At ALP Sourcing, we use top-of-the-line technology to increase accuracy and efficiency when making calls. We ensure to equip our agents with the most efficient technology and conducive facilities, resulting in better customer services.
The efficient and strategic call center shifting procedures ensure that we can cater to businesses from different time zones. Thus, integrating a proactive approach in preparing the onboarding campaign guarantees success. Not to mention, the dedicated quality assurance team regularly checks call quality and agent performances as well.
ALP Sourcing is one of the most intriguing Philippines call centers that improve customer acquisition. Additionally, we identify the proper customer base and expand the capabilities like never before. Above all, we offer cost-effective inbound and outbound services while agents help increase customer satisfaction by providing real-time support.
Call Center Capital of the World
Failing to have the right people to deal with the situation is all it takes to lose customers. It's the critical element that has given rise to the global call center industry capital of the world. Today, Philippines call center companies are responsible for billing, data entry, reservations, and customer services of the world-leading brands.
Without maintaining positive and harmonious customer relationships, it isn't easy to keep customer retention in today's competitive environments. If you think you are one of those, then welcome to the call centers capital of the world. Philippines call center services are considered as one of the essential needs. And, if you were looking to find professional English-speaking call centers, you have reached your destination.
At ALP Sourcing, we are a market-leading team of experts known for providing the best English call centers. From data entry and billing to reservations and customer services, you can find the most professional experts.
Besides, opting for ALP Sourcing call centers will bring you incredible benefits and value additions. While providing you the quality billing, data entry, reservations, and customer services, we are a cost-effective Philippines call center.
When you have found the best BPO company, don't wait anymore. Connect with us and see how we can add value to your business.
Philippines Call Centre
The Philippines call centre continues to be acknowledged as the largest industry. In fact, massive developments have brought to the entire country. It has further expanded to other provinces across the Philippines, including Baguio, Bacolod, Cebu, Iloilo, Manila, and Davao. Presently, the Philippines call center continues to control the economy by capturing a big chunk of the current market share. It's a common practice for most call center companies in the Philippines, such as ALP Sourcing, to serve major industries. For example, pharmaceutical drug industries, medical device manufacturers, dental services, biotechnology industries, and many more.
World-Class Call Centre
The industry has implemented state-of-the-art processes due to the enormous growth that initially offered data entry, billing, reservation, inbound calling, etc. Some of the main factors that lead to the Philippines' transition towards becoming the world's call center capital. These include industry-wide implementation of improved customer satisfaction, increased employment opportunities, and collateral growth in other industries.
Today, the Philippines is on the road to delivering the next-level customer experiences utilizing the latest technologies to automate the customer services efforts across the industry. Not only the call centre industry in the Philippines is massive, but it also features new opportunities.
This shift alone can amalgamate advanced customer support systems to serve the next generation of customers. Thus, ALP Sourcing is one such organization that is creating call center jobs to meet customer requirements. This developing trend has led to the Philippines' growth call center collaterally driving growth among other industries.
Desirable Call Center in the English language
ALP Sourcing is the best alternative if you seek the best English language speaking BPO Philippines call center for customer services. This is especially true if you belong to medical devices manufacturing, property management, or marketing. We are the name you can trust if you are looking for a reliable and sincere team of professionals.
In fact, we are a renowned and recognized name within the BPO services industry in the Philippines. No matter if your budget is tight, ALP Sourcing will make sure to bring everything within your budget. We acquired years of unmatched industry experience in offering the best BPO services to businesses from diverse industries.
If you need professional agents for your calling services who can understand your requirements, contact ALP Sourcing.
The Highest Standard Agents
Above all, we will ensure that the highest standards have been following while hiring agents for our Philippines call center. From startups to large scale enterprises, ALP Sourcing is on top for making its customers happy and completely satisfied.
By choosing ALP Sourcing call center services, you can effortlessly meet all your business objectives, unlike your competitors. You can set your mind free from those exceeding budgets and the in-house team's diminishing performance. By choosing our English language BPO call centers, you will develop long-term harmonious customer relationships. As a matter of fact, we can bring you greater productivity and profitability.
ALP Sourcing has continuously been on top of our exceptional business process outsourcing services in the Philippines. We have earned years of experience recruiting the most accomplished and passionate calling agents for its call centers. By choosing ALP Sourcing call center services, you will make the right choice towards fostering your strategic business goals.
Dynamic Call Center Management English Language
Besides providing the best quality services, providing the best customer services and maintaining strong customer relationships is of utmost importance. Are you unsatisfied with the performance of your in-house call services team?
Are you seeking a better alternative that can bring efficiency and affordability? If yes, then you should consider a BPO company that can provide you the Philippines call center with dedicated agents. From improvising the results to minimizing the costs, you will make the real difference.
You can make the most out of business process outsourcing by choosing a reliable BPO company for your business. ALP Sourcing is a top-ranking name in the business process outsourcing industry you can easily trust. We have agents who can make sure that every customer is delighted with your call services. With ALP Sourcing, you can achieve the highest quality standards of today's market-leading businesses from all over the world.
Managing call services is always challenging.
Not only it takes effort, but you need the right people assigned at the right place. At ALP Sourcing, you can make sure that you have chosen the best Philippines call center with dedicated agents. Also, ALP Sourcing is widely known for its quality human resource. We developed the best recruitment policies by spending more than a decade within the business process outsourcing industry. If you want to ensure that every agent is dedicated to your customer, you should opt for ALP Sourcing.
Exclusive Call Center Management
When you wish to deliver the best support services to your customers, you need to choose a professional BPO services company to meet your business goals and objectives. Likewise, if you are looking to build and maintain positive relationships, contact ALP Sourcing today.
At ALP Sourcing Philippines call center, we provide of English language call center with dedicated agents.
From choosing and hiring the most professional agents to meet the required quality standards, you can set yourself apart from your competitors when it comes to optimizing and achieving maximum customer satisfaction. Not only ALP Sourcing ranks as a market-leading company, but the top choice for many businesses from different industries.
ALP Sourcing is a dynamic BPO company known for adding real value to our customers.
Our quality and strategic methodologies have made it possible to cater to any business type.
From enriching your existing customer relationships to building newer ones, ALP Sourcing will become your ultimate partner. Furthermore, we can manage your customer relationships most professionally and courteously. ALP Sourcing has played a vital role in bringing swift growth and development to our customers.
ALP Sourcing ranks as the most experienced and recommended business process outsourcing company in the Philippines.