Property Management Call Center
The dynamics of the property industry are evolving with technological advancements. Tenants now demand a fully-functional customer support service that allows them to have quick access to information and professional assistance. On the other hand, property management firms are having a tough time keeping up with the demands of their tenants. Thus, developing an in-house property management call center has become an additional challenge for these firms.
Thanks to rapid technological advancements, property management companies can now outsource their customer support services to BPO companies worldwide. Through years of providing exceptional quality services, ALP Sourcing is now popularly known for its unparalleled call centers in the Philippines.
The Philippines Based Property Management Call Center
We are a BPO sourcing company that has served property management companies with top-of-the-line services and innovative solutions that have helped them reach optimum customer satisfaction within a short time.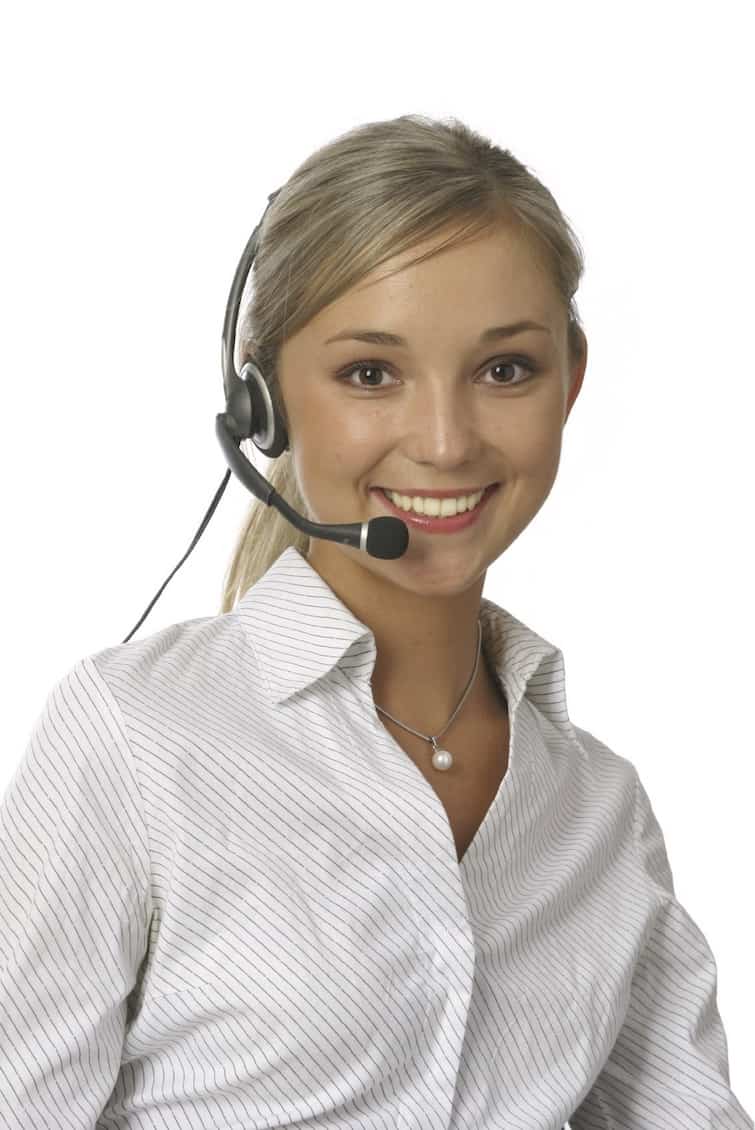 ALP Sourcing's team aims to provide specialized customer support services that do not only help you meet the demands of your tenants. But also help you grow your business and improving your brand image. We link with hundreds and thousands of highly trained and qualified English language agents. Not only are they widely experienced in offering exceptional customer services but have extensive knowledge about property management call center and the changing dynamics of this industry.
By offering impeccable quality services and solutions, we have established a trustable position in the world market. ALP Sourcing has proved repeatedly that you can trust us because compromising on the quality of our service has never been an option for us. Our team is dedicated to innovating strategies that would help us further improve our services.
Property Management Call Center Providers
Whether you are a small or large-scale property management consultancy and services provider, it is unquestionably true that you have got many customers who need to talk to you just in time. If that is the case, you want to develop positive relationships with your customers that can last for decades. Moreover, you should focus on managing and monitoring the overall performance and quality of your call services. If you cannot manage these critical elements with an in-house team, outsource your call services to a professional property management call center in the Philippines. Our US-based property management call center is in Las Vegas NV, USA.
Benefits of Outsourcing
There are several benefits if you choose to outsource your calling services to a BPO services provider. From saving the costs to making the most out of your customer relationships in achieving strategic business objectives, you can go above and beyond your expectations. Renowned BPO companies in the Philippines, such as ALP Sourcing Call Center are a viable option to choose. It provides the best agents in the Philippines. ALP Sourcing has been in the industry for several years, and it has gained considerable recognition in terms of providing the best quality services.
ALP Sourcing has continued to lead the industry with its exceptional service quality, from property management with small budgets to those with an extensive amount of money to spend on their calling services. It has a lot of experience in hiring the most professional experts in the Philippines.
From critically accessing their academic and professional credentials to examining them for the required interpersonal and other vital capabilities, ALP Sourcing, a property management call center in the Philippines, ranks top for choosing the best human resource. These agents are capable of dealing with the customers right according to the provided requirements. They can help you reach your goals easily.
Rental Property Management Call Center
Rental property is an ever-growing industry. Property management virtual assistants have to go a step further to ensure that their customers are fully satisfied. Thus, a rental property management call center becomes a challenge for rental property service providers. This is where ALP Sourcing's team steps in to help rental property managements achieve optimum customer satisfaction.
Our rental property management agents are highly trained, qualified, and experienced, allowing them to offer unparalleled quality services to every customer.
We understand that every property management company has its needs and requirements, depending on the dynamics of the area. We ensure that our virtual assistants are familiar with that area to guide and assist your customers in the best way possible.
Most rental property management service providers aren't able to maintain a department that deals explicitly with customers with queries related to rental property — the reason being the lack of resources and lack of time. Therefore, outsourcing their rental property management call center is a game-changer for companies with limited resources.
Customized Property Management Call Center Services
Our goal is to provide premium services and customized solutions to our clients and offer flexible pricing models. We warmly welcome property management service providers to discuss their requirements with us and share their budget.
Our expert team ensures that every client who approaches us to outsource their property management services receives a feasible model. Thus, they can focus on other aspects of their rental business while offering reliable, accurate, and effective solutions and assistance to their customers.
We have instant access to a large number of highly experienced and trained English language speaking virtual assistants. Therefore, we make sure that we gear up to start the service as quickly as possible once we are assigned a property management call center.
Why ALP
Sourcing

?

If you are searching for property management call centers for your company, then ALP Sourcing is your best bet! With one of the leading call centers, we are amongst the leading Philippines-based BPO firm that has provided highly experienced and qualified English language speaking virtual assistants to small, medium, and large scale.

With the correct call center support partner handling your customer services, you can invest more time and effort in developing your business. Outsourcing a property management call center does not only allow you the leverage to focus on growing your business. But, it also helps to reduce the cost of developing your own customer support significantly.

You not only significantly save your resources on establishing a department with all the necessary equipment, but you also save your resources. Furthermore, you can use that resources to recruit, hire, train, and monitor the performance of the customer support staff.

In this way, you do not only protect your customer department from additional work strain, but you also save an exceptional amount of monetary resources.
Technical Support Tasks
Another significant benefit of outsourcing your technical support tasks to us is the efficiency and result guarantee. Because we have strict rules and standards that help us deliver the outclass quality services that our clients expect while working with ALP Sourcing. We also have a strict monitoring system that ensures that every single English language speaking virtual assistant's performance is exceptional.
However, we firmly believe in allowing our clients to choose the English language virtual assistants they would want to work with. Thus, we encourage our clients to interview and select the best property management call center for their project according to their requirements.
Every client of ALP Sourcing is on the same priority level. We guarantee the same level of service quality to every client regardless of the size of the project.
Reserve Your Property Management Call Center Agents
BPO services have emerged as an exceptional solution to businesses from almost every top trending industry around the world. From manufacturers to service providers, promising and delivering the most exclusive customer support and services is essential.
And that's precisely where businesses consider outsourcing their calling services to professionals with dedicated agents. Are you also one of those who want to give an instant boost and enrich their customer services? If yes, opt for ALP Sourcing Property Management Call Center, the best business process outsourcing company in the Philippines.
By choosing ALP Sourcing, you will be able to make a remarkable difference from your competitors.
From ensuring industry-relevant knowledge and information to premium quality results and pricing, we appear to be the one-stop-shop for businesses with BPO needs.
ALP Sourcing guarantees to hire only the best agents with years of unmatched experience and recognition. Most of its customers recommend it because they could achieve their strategic business goals with ALP Sourcing's English language speaking BPO call centers with dedicated agents. By choosing its services, you can make sure the highest quality standards.
Delivering an exceptional experience is not just promising, but it works well in building better customer relationships. If you want to enrich your customer's experience with your support services, you should look no further. It is exactly the point where you should think twice about your calling services.
Experienced Property Management Call Center
ALP Sourcing has years of experience in providing professional call services to businesses of almost all natures. No matter how big or small your pool of customers is, ALP Sourcing can spontaneously hire even hundreds of professional call center agents for your discrete needs. It critically focuses on the quality of human resources that it features to its customers and makes sure that only the finest calling agents have been recruited for the property management call center.
English Speaking BPO Call Centers
Rapid evolution in today's industry trends and technological advancements has made it possible for businesses to achieve their targets and strategic goals efficiently. From developing the most productive strategies to running business operations as per the latest standards, English speaking BPO call centers appear on top of the list. It can assist you in reducing the excessive costs of having in-house call services. In addition, it will ensure that all of the latest industry trends, norms, and quality standards are followed.
Don't worry if you cannot choose the best service provider for your BPO needs. ALP Sourcing Call Centers ranks on top of all when it comes to offering BPO services. It is the most credible provider of property management call center in the Philippines.
We are a Professional Team
ALPS professionals have got more than a decade of unmatched experience in providing property management call center in the Philippines. We can assist you in hiring qualified and experienced professionals within no time. Its unique hiring criteria make it one of a kind BPO Company that solely focuses on quality human resource.
ALP Sourcing can recruit highly qualified call services professionals who have spent several years providing call services in the Philippines. Look no further, ALP Sourcing is a market-leading team of experts to opt for if you want to transform your vision into a reality.
No matter you want to hire hundreds of agents, ALP Sourcing can easily manage it all for you. By choosing ALP Sourcing, you will be able to realize an exceptional call services experience that will be delivered to your customers through its English language speaking BPO call centers.
From enriching your customers' support experience to reducing the overall expense of overspending on in-house calling services, ALP Sourcing will help you, unlike any other BPO company in the Philippines.
Top Property Management Call Center
Thanks to rapid technological advancements and their impact on how we do business, it is now easier than ever for businesses of scales to enlist the help of capable BPO firms to achieve targets and strategic goals more effectively. ALP Sourcing is a Manila-based BPO company specializing in offering entrepreneurs, professionals, and organizations globally reliable apartment answering services, high-quality call center service, including top property management call center in the Philippines.
At ALP Sourcing, we design to help you reduce the cost of having in-house professionals while also increasing your productivity and efficiency by ensuring that the latest industry trends, techniques, and quality standards are maintained.
We understand that not every professional or organization can hire in-house agents, which is why ALP Sourcing has done the work for you! From recruiting highly skilled and experienced English language-speaking professionals to training them according to the current professional standards, we have established the industry's top call centers.
The professionals in our pool of talent have been selected based on their high qualifications and experience in providing the best call services.
Our easy to follow system allows pairs you up with qualified and experienced professionals in no time. ALP Sourcing call center starts the process by discussing your specific needs and then use your unique vetting process to find a top property management call center for you.
Whether you have a large firm that requires tens or hundreds of professionals, or you are an entrepreneur or a professional searching for a single capable of helping you achieve your goals, ALP Sourcing can manage it all. After choosing the ALP Sourcing call center, our esteemed clients enjoy exceptional call services that are reliable and professional. Our high-quality call center services have helped us build a lasting relationship with our clients.
We take immense pride in the fact that our comprehensive call center services have been the choice of leading businesses and individuals worldwide.
ALP Sourcing is the leading provider of BPO services specializing in offering high-quality native property management call center in the Philippines.
Our highly trusted BPO services are the choice of the leading real estate professionals, around the clock answering services, apartment answering services, entrepreneurs, and organizations worldwide. Our reliable services, many years of experience, and impeccable record of customer satisfaction set us apart from the thousands of mediocre Philippines property management call center.
If you require professional BPO services, more specifically high quality and competent call center services, ALP Sourcing will end your search.
Over the years, we have assembled a talent pool of highly-skilled, dedicated agents to help you and your business grow. Our center can pair you with competent and knowledgeable who possess the skills and experience to help you reach your personal and organizational goals.
The dedication of our call center goes beyond targets and goals. And we want to grow with your dynamic needs as your business grows and evolves. We are committed to nurturing a partnership with our clients for many years to come.
ALP Sourcing is known in the BPO service industry for our high-quality English language call center in the Philippines.
We recruit only the most experienced and accomplished individuals who follow our organization's highest quality standards. To ensure that our clients have a comfortable and smooth experience when they choose our services.
Our services can help you lower down costs and avoid the hassle of building an in-house team. We encourage our clients to scrutinize our professionals before selecting the property management call center in the Philippines from our talent pool to ensure maximum success. Our commitment to offering the best quality services has allowed ALP Sourcing to establish a prominent BPO industry position. Contact us today!